Prom Countdown at SJ Forbes Hair Salon in Egham
Prom time is fast approaching so we've come up with a 'countdown to prom' to give you an idea of what to expect. Call SJ Forbes Hair Salon in Egham on 01784 430444 to book in for your prom hair appointment soon!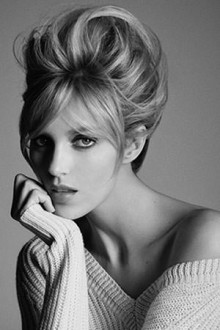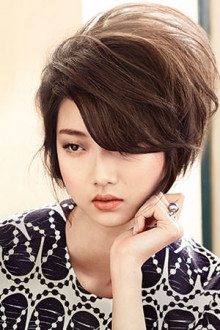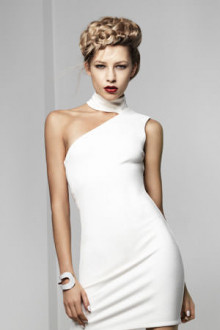 6 Months Til Prom: Find Perfect Prom Dress
You never know how long it's going to take to find the perfect prom dress. Try on lots of different styles to find a beautiful dress that suits your unique sense of style and has your mum in tears saying 'you look so beautiful and grown-up'!
Backless and strappy dresses look lovely with curly hair tumbling down your back or to one side, while higher necklines suit beautiful prom upstyles.
Many youngsters now set up a closed user facebook page so they can share their prom dresses on the moment they are purchased. That way you avoid the awkward moment of turning up to prom to find someone else wearing the same outfit as you!
You'll also need to accessorise with shoes and a bag. Don't make the heels too high or you'll have blisters before you know it and that could well ruin your chance of dancing the night away.
5 Months Til Prom: Book the Transport
Everyone knows that you have to arrive at prom in style – but there are so many options! Double-decker bus, limousine, classic car or taxi! Bear in mind that mum and dad have probably splashed out quite a lot of cash on your prom dress, shoes and bag, so work with them on a budget that suits all.
4 Months Til Prom: Book Prom Hair Trial
Look online at lots of hair images such as long curly prom hairstyles, prom upstyles, bohemian prom hairstyles… before booking in for your prom hair trial at SJ Forbes Hairdressers in Egham. Show your favourite pictures of your ideal prom hairstyles, as well as images of your prom dress to your stylist. We are experts at creating the best prom hairstyles in Egham so we can try out a few styles which will complement your overall prom look. Before you leave, secure your hair appointment for prom day.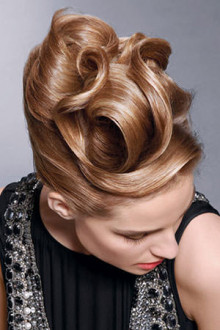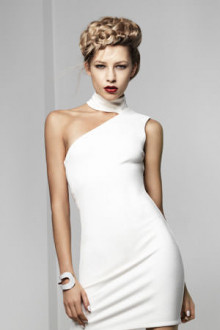 3 Months Til Prom: Ask Parents to Host Prom Party
Parents need to know that these days youngsters often enjoy a pre-prom party, the prom, and then an after-prom party. Pre-proms are a lovely way to get a few friends together, have a few drinks and nibbles, and take some photos to remember this 'moment'.
2 Months Til Prom: Book Prom Make-Up & Spray Tan
If you want to look sun-kissed in your prom dress, consider having a professional spray tan. Equally, if you cannot do your make-up well enough yourself, book in for a professional make-up trial to get the look you desire. That might be a flawless natural look or full-on glam with smokey eyes, red lips and contouring! Show your make-up articles pictures of make up looks you think would suit you – celebrity red carpet images are always a good source of inspiration.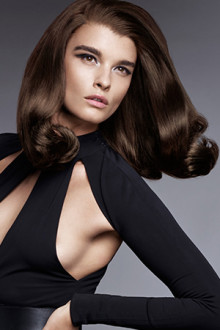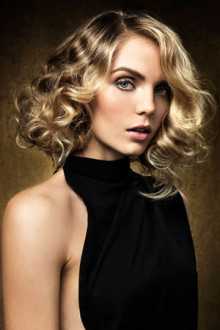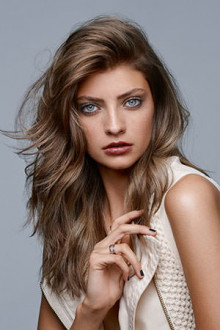 1 Week Til Prom: Time for Hair Removal & Nails
Now it's time to get down to the details. You might want to consider hair removal for silky smooth legs, brow shaping and tinting, nail extensions and/or a pedicure!
Day Before Prom: Spray Tan
If you are opting for a spray tan, book in one or two days before your prom as the colour will develop over several hours – you wash it off to reveal a lovely golden tan beneath!
It's Prom Day!
The team at SJ Forbes Hairdressing Salon in Egham will probably be almost as excited as you are about doing your prom hairstyle. We love getting creative and seeing our clients leave the salon looking and feeling sensational. I am about doing my prom hairstyle! Thankfully I had my hair trial at SJ Forbes hairdressing salon in Egham.
Relax while you either do your make-up yourself or have it done professionally. Then slip on your prom dress, shoes and grab your bag… before heading off to your pre-prom. Make sure you take lots of photos and remember to get some photos taken with your loved ones – mum, dad, brother, sister, aunties and grandmas may all want a photo with you!
Soon enough you'll be whisked off to prom, feeling like a superstar. We hope you have a night you'll never forget and look forward to helping create a beautiful prom hair look for you on your special day.
Areas We Cover
Egham
Staines
Englefield Green
Book Your Prom Hair Appointment at SJ Forbes Hair Salon in Egham
We love creating fabulous prom hairstyles and make-up so please give us a call on 01784 430444 so we can book you in.
---