Inspiring spring hair ideas from SJ Forbes Hair Salon in Egham

Spring is just around the corner so at SJ Forbes Hair Salon in Egham we have put together a quick guide of all the current on-trend hairstyles and top trending hair colours for Spring 2017.
We understand that a hairstyle can really alter the way that you look and can instantly make you feel more confident. A change in the season is a perfect time to have a hairstyle make over and our skilled team of hair colourists and hair stylists are on hand to tailor the perfect spring look for you.
The Hair Colour Contouring Hair Trend for 2017
Get a fresh new look using the latest hair colouring technique. Hair colour contouring is where optical illusions are created through the clever placement of hair colour to make an area appear more narrow or wider.
This clever and dynamic hair colouring technique allows for bespoke hair colouring results to be achieved that flatter and complement the individual. Your hair colour technician will expertly choose where to place lighter and darker hair colours around your head to contour the perfect oval face shape and give you fabulous hair colouring results.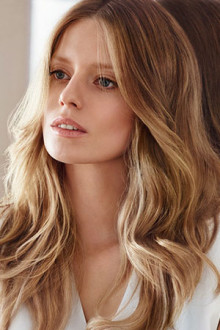 The Rainbow Hair Trend
The rainbow hair colouring trend is bright and playful and is certain to get heads turning. Embrace your inner unicorn and have multiple hair colours added at the same time or opt for one or two of your favourite colours to add interest to your existing hairstyle.
If you are feeling less adventurous hide your rainbow hair colours within your hair to give a bright surprise when you move your locks or wear your hair tied back.
No matter if you want to stand out in the crowd or just want a delicate flash of coloured hair then our team of dedicated hair colourists at our Egham hair salon will create the perfect rainbow hair colour for you.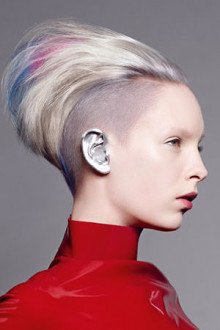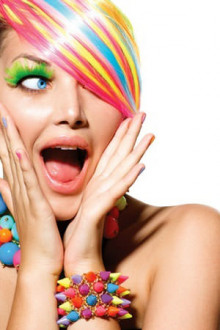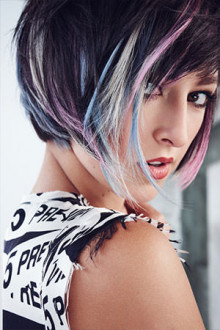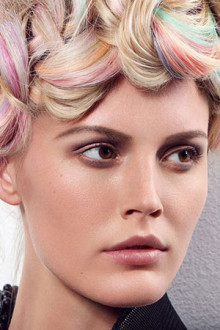 The Grunge Hair Styling Look
At our Egham hair salon we are experts in creating quality hair cuts and pride ourselves on keeping up to date with all the latest trends.
Jazz up your existing hairstyle and add dimension to your hair by adding lots of shaggy layers to achieve movement and versatility or be bold and try having an under cut.
For a modern grunge hairstyle that looks cute and girly wear your hair in messy buns or plaited pigtails or use hair straighteners to flick the ends of your hair out for a perfect grunge look.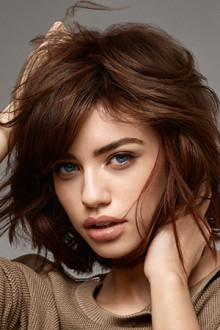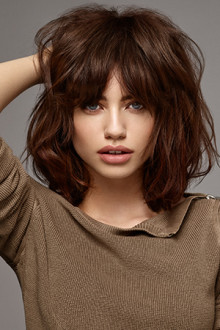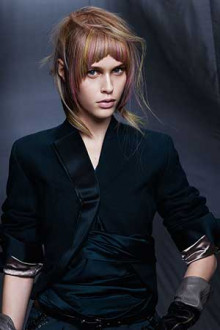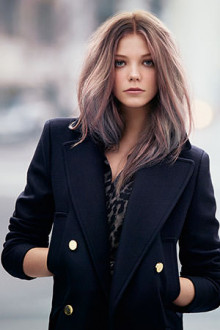 The Textured Ends Hair Styling Look
Create a textured, messier look to the ends of your hair to have one of the hottest spring hair styles around.
Our expert hairdressers at our Egham hair salon recommend having the ends of your hair thinned out and textured to create movement and achieve a versatile haircut.
This trendy hairstyle for spring 2017 works on long hair as well as medium length hair and short hair too.
Create a fresh new look for summer by adding soft waves or for a more sophisticated look use a big round brush whilst blow drying and curl your ends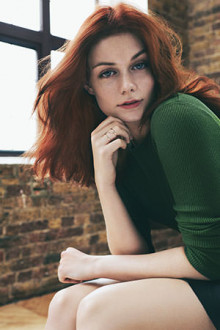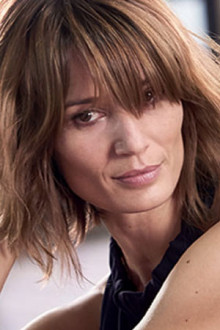 Book Your Spring Hair Appointment at S.J Forbes Hair Salon in Egham
If you would like to book a xxx service or require further advice on how best to achieve your perfect Spring hair colour or haircut call our skilled team at xxx hair salon in xxx on xxx or book online here.
If you are still stuck for hairstyling inspiration then check out our hairstyle picker and filter through a range of hairs colour choices, longer hair length looks as well as styling ideas for shorter hair.
Take a look at our offers page as well which we update regularly to include fantastic discounts on a range of hair cutting and hair colouring services at our xxx-hair salon.
(link any deals/promotions)
---