All You Need To Know About Going Blonde – Top Tips from SJ Forbes Hair Salon in Egham
Creating the perfect shade of blonde requires the skill, knowledge and confidence of hair colour experts. At SJ Forbes, we know how difficult it can be to dye your own hair properly, so leave it in the safe hands of our talented colour technicians who can create the perfect bespoke blonde hair colour for you.
There are thousands of blonde hues to choose from and at SJ Forbes hair salon in Egham we think it's important that we perfectly capture your desired colour. For this reason we offer a complimentary hair colour consultation in advance of your appointment so we can discuss the look you are after and assess your hair. Before you visit us, check out this article too – it answers all your questions about how to transform your look and go blonde!
Areas We Cover
Egham
Staines
Englefield Green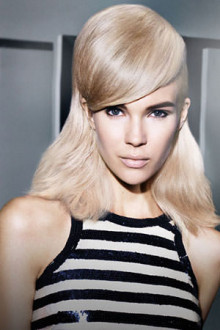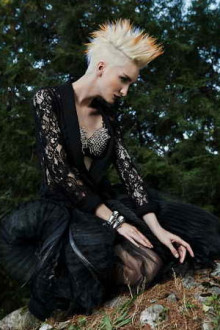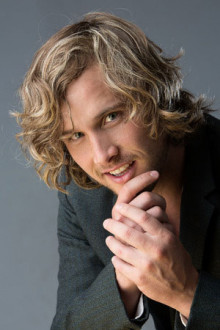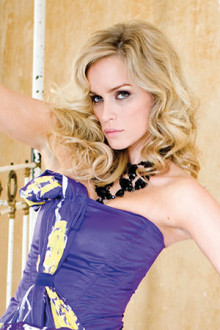 Will Blonde Hair Suit Me?
While you are totally free to choose whichever blonde shade you like, the hair experts at our salon in Egham have some handy tips about which shades would suit you best. Here's a quick guide:
Pale Skin Tones: try light, golden or strawberry blondes – they'd look great on you.
Medium Skin Tones: golden or honey blondes would work well for you. You could also try out beige blondes or light blondes with warm tones.
Dark Skin Tones: Warmer, darker blondes such as golden blondes or caramels would look beautiful on you.
If you see a particular blonde style that you're inspired by, you can show a photo of it to your colourist and we can turn your idea into a reality.
What Are The Most Popular Blonde Hair Colours?
There's a long list to choose from! Our most popular blonde styles are balayage and highlights. In terms of colours, silver-grey tones, platinum ice-white blondes and golden blondes are extremely popular right now. Alternatively, why not try out a trendy retro buttery blonde?
What Blonde Hair Techniques Do You Offer?
We offer a huge variety of hair colouring techniques, from ombré to hidden hair colours, so don't be afraid to ask us for any hairstyle you'd like! Our expert hair colour technicians can provide you with a bespoke hair colour to create a look which is perfect for your individual hair length, style and skin tone. Click here to find out about some of the hair colour services we offer.
The world of blonde is at your fingertips. Simply talk to your stylist about the look you would like and we can recommend the best technique to create it.
Examples of hair colour techniques for you to try include…
· Foiling/ Babylights/ Microlights/ Scatterings
· Colour Panels or Flashlights
· All-Over Hair Colour
· Glossing to Enhance Colour & Shine
· Ombré, Balayage & Root Stretching
· Colour Melting
· Multi-Toning
How Much Will It Cost To Go Blonde?
Prices will vary based on the condition of your hair, your hair length and on the style of blonde you wish to achieve. Book in for a colour consultation today and we can give you a no-obligation quote.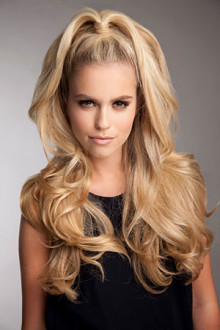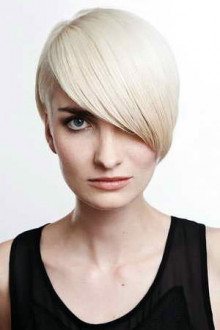 Can Brunettes Go Blonde?
Of course! It's worth bearing in mind though that a transition from brown to blonde takes more time than a transition from blonde to blonder. Book in for a hair colour consultation so that we can explain the process, the colour that will be produced and how long it will take, as well as the price range you'd be looking at.
Will Going Blonde Ruin The Condition Of My Hair?
The evolution of haircare products means that we can protect and even strengthen your hair during the colouring process. At SJ Forbes Hair Salon in Egham we offer a variety of hair care products to reduce damage, including treatments from experts such as OLAPLEX and Goldwell.
OLAPLEX hair repair can be added to your hair colour or used as a stand-alone treatment to strengthen and repair hair. It doesn't contain silicones, oils, gluten, wheat, aldehydes or parabens so it's healthy for both you and your hair.
Click here to find out about the full range of hair treatments we offer.
What Are The Benefits of Having Blonde Hair?
At our salon here in Egham, we think that every hair colour should be appreciated but as we're talking about blondes, here are just a few reasons why we think you should consider joining the blonde brigade! Every shade of blonde has a different character. Whether you want to look innocent and feminine or to portray a sun-kissed beach style, blonde colours really are a wonderful way to add elements of your personality to your hair.
You can have a lot of fun styling your hair if you choose to go blonde. Temporary tints such as fun pastel shades or hair chalks show up brilliantly on blonde hair, so you can almost try out a different shade for every mood and outfit.
Blonde shades have always had the power to turn heads. With your blonde hair, you could join the likes of Marilyn Monroe, Cameron Diaz and Brigitte Bardot!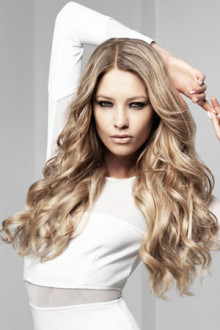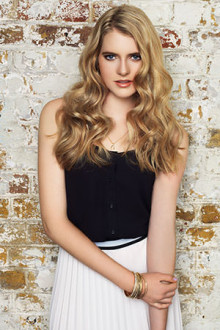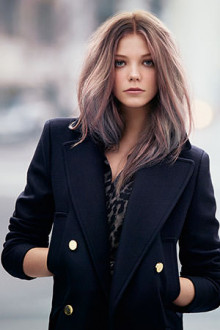 Are There Any Disadvantages To Having Blonde Hair?
If you choose to go for an all-over new hair colour, you'll need to pay a quick visit to our salon to have your root regrowth touched up every eight weeks or so. Highlights are much less obvious and you can have a T-section cover-up around every 8 weeks if you choose. Because balayage looks so subtle and natural, it's even lower maintenance and you may not need to visit the salon for even longer.
Toner or glossing treatment can be useful to boost your colour, although we wouldn't call this a disadvantage… at SJ Forbes Hair and Beauty Salon, we'd be happy to pamper you!
How Do I Stop My Blonde Hair Looking Washed Out?
The treatments we provide at SJ Forbes are a great way to keep your blonde shade looking beautiful, from the luxury of the salon to the comfort of your home.
We also offer the best hair care products for sale at our salon. These include professional colour-safe or colour enhancing shampoos (purple shampoos) are an essential if you want to eliminate the brassy tones in your blonde look. Clarifying purple shampoo showcases the cooler tones in your blonde hair, whereas deep purple shampoo can nourish and protect hair while making it more shiny. Find out more about our range of hair care products here.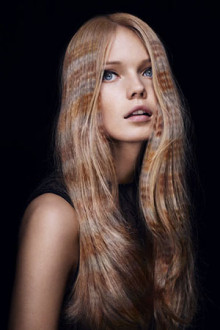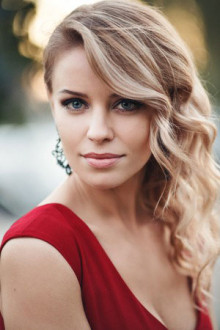 Do You Offer Colour Correction Services?
We've all heard stories about DIY hair dye disasters. If this happens to you, we're here to help and can correct the colour of your hair.
Book in as soon as possible for a consultation so we can assess your hair and work on a strategy to get it looking beautifully healthy in no time.
How Do I Book In For My New Blonde Hair Colour?
You can book easily online or call our Egham salon on 01784 430444. Please remember that we offer free hair colour consultations prior to your hair colour appointment. Please note too that it is important that you come in for a simple skin allergy patch test 48 hours prior to your colour appointment.
---